Ryan W. Hoover P.E. , Director of CAPE

Ryan Hoover began his career in the field of accidental injury at IMMI in Westfield, Indiana as an occupant restraint system application engineer where he designed and developed restraint systems for commercial vehicles. Following this position, he transferred to IMMI's Center for Advanced Product Evaluation (CAPE) where he developed CAPE's ATD (Anthropomorphic Test Device) laboratory. While working in this capacity he advanced mechanical, electrical, and software systems to perform biomechanical tests on legacy and modern dummies, verifying their response compared to NHTSA and SAE standards. A progression of his career at IMMI led to the positions of Test Manager and Engineering Manager where he supervised engineers and technicians, led test programs, and developed systems for vehicle crash and biomechanical testing. After serving IMMI for several years he took on the position of Instrumentation Manager for Exponent Inc. where he supported several accident investigation and reconstruction programs. Following a successful endeavor at Exponent, he returned to CAPE at IMMI where he holds the position of Director. In this role, he leads a team of technicians and engineers while also performing research and development activities geared toward improving and assessing accidental injury of occupants in vehicles, sporting accidents, and other events.
Specifically, Ryan has been a technical advisor to the NFPA in their development of safety test standards for ambulances, and is an active member of the SAE Safety Test and Instrumentation Committee as well as the SAE Motorsports Engineering Committee. He served in the United States Marine Corps in 1990 and was a participant of Operation Desert Shield/ Desert Storm. He was honorably discharged as an E-5 Sergeant in 1996.
Ryan graduated from Purdue University with a Bachelor of Science in mechanical engineering. He acquired his Professional Engineering License in 2002.
---
Melissa Dobbs, Sales and Test Engineering Manager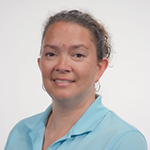 With IMMI since 2000, Melissa began as a Strategic Buyer in the purchasing department and was a Senior Program Manager. Melissa oversaw project and program management for IMMI's Emergency, Recreational, and Delivery Vehicle market, where she has been instrumental in launching safety products to protect first responders such as RollTek, 4Front, and the second generation of SmartDock. Melissa was then promoted to her current position, CAPE Sales and Test Engineering Manager.
Melissa has worked closely with Emergency Vehicle customers with testing for many years, and will bring that valuable knowledge and experience to the team as we move forward. In addition, she will lead new business development strategies and communication.
Melissa has a degree in mechanical engineering and an MBA from the Kelly School of Business at Indiana University. She and her husband, Brian, are the proud parents of a twelve-year-old son.
---
Seth Biddle, Test Engineer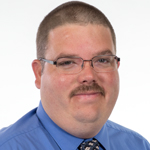 Seth's career with CAPE began in January of 2004 as a test Technician at CAPE. He setup and performed Dynamic and Quasi static tests with FMVSS 213 Child Seat Testing and also assisted in video and lighting setup for other CAPE tests. In 2005 Seth transitioned into the CAPE Calibration Lab and took over all responsibilities for the ATD's, transducers, and lab equipment. In 2008 he was promoted to CAPE Test Management and worked with CAPE's customers and internal staff to provide information and direction for completing successful tests. When IMMI started a new production facility in Kansas in 2012 Seth headed west to serve as the Quality Engineer to support production operations.
Seth returned to CAPE in the summer of 2015 as a Test Engineer and is a resource of technical information with an engineering emphasis for all test centers by conducting customer testing services, management of CAPE revision controlled operational documents and management of revision controlled specifications. Seth also provides specific test center support in launching new test services, helps to ensure the integrity of the data and results generated by all test centers, provides engineering assistance as required to ensure customer deliverables are met and customer-specific interests remain confidential.
Before working at CAPE, Seth was at Delphi Automotive Systems, General Motors Advanced Technology Vehicles, and was enlisted in the United States Navy from 1995-1999 as an Aviation Electronics Technician Intermediate level. Seth also attended Purdue University and Grantham University while working on a Bachelor of Science in Electrical Engineering Technology.
---
Bob Bowen, Test Technician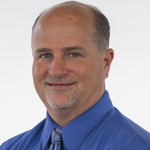 Bob has been with the IMMI family for more than 10 years, joining in 2002.  He spent two years in Quality Assurance before joining the CAPE team.  Bob performs a variety of tests for both internal and external customers, including pyrotechnics, rollover, pull deck, barrier, canon impact, pendulum, burn and 222.  Bob's more than fifteen years of prior experience in the hydraulics industry, both in production and quality, has also been a key to his focus on the highest quality outcomes for each test.  His nearly 25 years of experience as a volunteer firefighter/EMS has also been beneficial to CAPE as it relates to the fire truck safety industry.  Bob supports the Fabrication Shop when needed and has  training using Data Acquisition Systems (DAS) and high-speed video.
---
Michael Day, Instrumentation Technician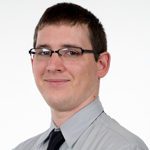 Michael Day began his career with the CAPE team in Westfield, Indiana in 2015 as an Instrumentation Technician. He received his AAS degree in Electrical Engineering Technology from Ivy Tech in 2013. His responsibilities include repairing, calibrating, and managing any instrumentation for CAPE's ATDs (Anthropomorphic Testing Devices).
---
Tristan Haworth, Test Technician

Tristan Haworth started his career with the CAPE team in November of 2018 as a Test Technician. Tristan is a graduate of Taylor High School. He is currently attending Ivy Tech in pursuit of an Associate's Degree in Applied Sciences. Before CAPE, Tristan was a Technician at Button CDJR in Kokomo, trained in Electronics and Communications Diagnosis, and holds multiple ASE Certifications.
---
Craig Louks, Mechanical Design Technician

Craig began his career in the field of maintenance at IMMI where he repaired and maintained hydraulics, pneumatics, and electrical equipment, and progressed to building and programming machines. Following this position, Craig transferred to CAPE's fabrication shop where he developed a strong knowledge of fixture design (CAD) and fixture fabrication along with all CAPE test centers and machinery. A progression of Craig's career at CAPE led him to the position of CAPE fabrication shop Supervisor. After serving IMMI/CAPE for several years, Craig accepted the position of Mechanical Manager. In this role, he leads a team of technicians from building fixtures to testing while also building new equipment and the maintaining and repair of all mechanical equipment and test centers.
---
Bruce Natvig, Instrumentation Technician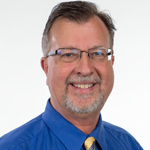 Bruce earned his Associate degree in Electronics Technology from North Iowa Area Community College. He worked for Delco Systems Operations in California getting extensive experience with defense projects in aerospace and armament. He transferred to Delphi Automotive Systems in Indiana where he designed and built motorsports electronics which included event data loggers and crash sensors. He joined CAPE in 2016 as an Instrumentation Technician where he maintains the anthropomorphic test dummies, data acquisition systems and crash sensors.
---
Steve Neese, Mechanical Technician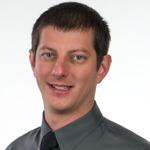 Steve has been with IMMI since 2004 and joined CAPE in 2009. At CAPE, Steve works as a Mechanical Technician by building and repairing machines, making fixtures, conducting preventative maintenance and preparing vehicles for testing. He is skilled in welding, grinding, and machining.
---
John Porter, CAPE Finance, Operations and Quality Manager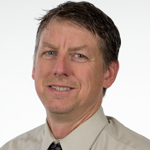 John started his career as a test technician at Genie Company. After moving to Indiana, he became a Project Engineer at Modernfold. There, he was responsible for project management, design, and development, and after two more years, lab and cad management. After four years, John accepted the position of Project Engineer at Engineered Cooling Systems in Carmel. His primary responsibilities included customer technical support, strain testing, modal analysis, acoustical and wind tunnel testing while he achieved his AMCA certification.
After his position at ECS, he became a Project Engineer at IMMI where he managed projects for the fire and military industry in implementation of advanced safety systems. He also provided technical expertise to integrate and improve safety systems. When John was transferred to the CAPE division, he was responsible with overseeing test technicians as the Sled/Barrier Manager. After a short period, John was promoted to his current position where he directs all operational functions for testing services for CAPE's parent company, IMMI, as well as all other outside customers. Other responsibilities include maintaining the quality system to ISO17025 and scheduling of conformance production, IMMI development tests, IMMI customer testing, and CAPE external customer testing. John also develops and documents a financial management system consistent with IMMI practices to improve profitability of CAPE and improve transparency of CAPE finance.
---
Kevin Shidler, Instrumentation Manager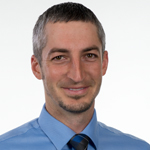 Kevin began his career in the field of testing at CAPE as a test technician. He learned the basic principles of dynamic and static testing in this role. From there, Kevin moved to the ATD (Anthropomorphic Test Device) laboratory as a calibration technician/test engineer. He repaired, calibrated, and managed all testing instrumentation (sensors, data acquisitions, and ATDs). He also provided instrumentation and test center support for all testing needs. Soon, Kevin was promoted to an electrical engineer. In this position, he was responsible for test center design, test center support, and software programming with National Instruments DiaDEM. Currently, he is the instrumentation manager. While he still performs his duties as an electrical engineer, Kevin also supervises engineers and technicians on the instrumentation team. He is also a member of the SAE (Society of Automotive Engineers) Safety Test and Instrumentation Committee, where he is responsible for SAE J2570, Performance Specifications for Anthropomorphic Test Device Transducers.
---
Michael Shorkey, Test Technician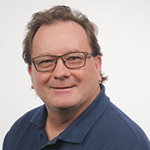 Mike started his career at IMMI in January 2018. He received a Bachelor of Science in Electronic Engineering Technology in 1984 from DeVry Institute of Technology in Atlanta, Georgia. Since college graduation, Mike has worked in software engineering for Electronic Data Systems, American Consulting Association Kokomo, and Delphi Electronics and Safety. As an electronics system engineer, Shorkey worked as the Delphi resident engineer for The Harley-Davidson Motor Company at the Willie G. Davidson Product Development center in Wauwatosa, Wisconsin. Also while at Delphi, Mike worked in software quality assurance.
Just prior to joining IMMI, Mike Shorkey worked at Cummins, Inc. as a Chrysler test engineer and as a performance controls engineer. Mike has three U.S. Patents in automotive related products. Outside of his work at IMMI, Mike Shorkey enjoys working on and racing vintage motorcycles. Mike is a member of the American Motorcycle Association (AMA), American Bikers Aimed Towards Education (ABATE) of Indiana, and the Antique Historic Racing Motorcycle Association (AHRMA).
---
Kyle Theobald, Fabrication and Test Technician Manager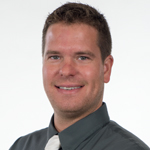 Kyle started working at CAPE in 2010. He constructs and maintains test fixtures and machines. Kyle's skill set includes welding, machining, mechanical, hydraulics, and managing of pneumatic equipment. His previous experience in the racing parts industry has been an important factor in constructing quality and precise machinery. Kyle will continue to manage CAPE's fabrication shop and fabrication technicians.  Kyle, serving in this larger capacity will implement 5S improvements throughout CAPE to create and maintain an atmosphere consistent with CAPE's brand as a world-class vehicle crash test center.
---
Andy Wax, Test Technician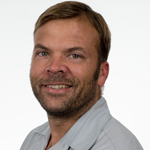 Andy started at CAPE in 2014 and is our primary test technician operating the servo sled performing impact tests for a variety of CAPE customers. Before coming to CAPE, he spent six years at Cummins running a test cell in the emissions lab and also worked in Applied Mechanics. In his role at Cummins he concentrated in data acquisition collecting vibration and strain data on various engine parts.
Andy most recently earned a Mechanical Engineering Technology Associates degree at IUPUI in 2007 and is presently working toward his Bachelor of Science in Mechanical Engineering Technology. He initially earned an Associate's Degree in Applied Science at Wyoming Technical Institute in 1998 taking courses including Collision/Refinishing, Applied Service Management and Custom Paint.  Andy worked at body shops for about 7 years after earning his initial degree before going back to school.
---
Ryan Wolverton, Test Engineer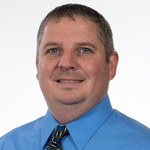 Ryan began his career at CAPE as a test technician shortly prior to the expansion of CAPE into its current facility. In this role he learned the basic principles of dynamic and static testing. As a technician, he was certified as a CPS Technician in the National Child Passenger Safety Certification Training Program. He was also licensed in the use of pyrotechnics as a test technician. His knowledge of the testing centers and regulations allowed Ryan to move into his current role of Instrumentation Technician.
As an Instrumentation Technician Ryan has moved more into a support role for the various testing centers. He is responsible for insuring that meaningful electronic and photographic instrumentation will be collected for evaluation by internal and external customers. Beyond the basic support role, he is utilized on special projects that are beyond the scope of the routine day to day testing.
Ryan graduated with a Bachelor of Science degree from Purdue University's College of Technology.
---
Jennifer Wyler, Administrative &  Finance Assistant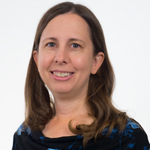 Jennifer began her career with IMMI with Accounting. After eight years, she transitioned to assisting the CAPE team as a customer liaison specializing in testing inquiries, quotations, purchase orders, shipments and invoices.  She also assists with test requests and travel arrangements. Jennifer serves as an integral part of the CAPE team.