North America's Home for Motorsports Testing

The racing industry found a safety champion in CAPE. When INDY CAR, NASCAR, NHRA, and USAC look to improve safety for all their drivers, they turn to the Center for Advanced Product Evaluation. They know our dedication to making drivers safer doesn't stop when the tests are over.
In addition to being a SFI (U.S.) test house, CAPE went above and beyond to become a FIA approved crash and static test facility, and it is the only facility of its kind in North America to be FIA certified to test competitive seating to the FIA standards set for racing. We can perform crash analysis, chassis and structural testing, as well as seat and harness testing. Our FIA certification ensures we can better support all levels of the motorsports industry, and make vehicles and component systems better, stronger, and safer.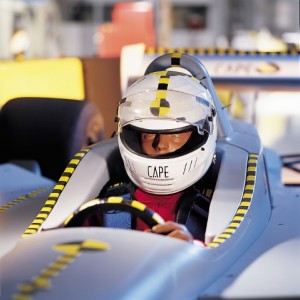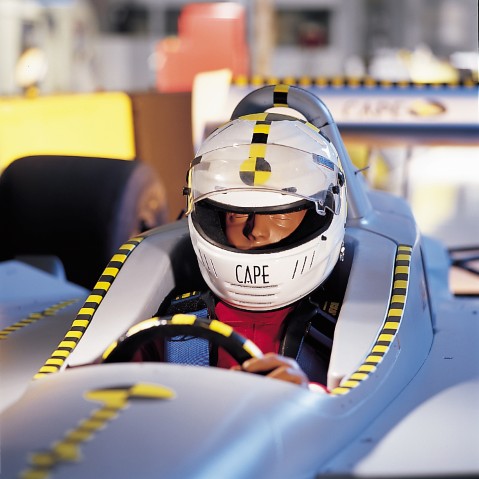 CAPE is a dedicated testing house for IRL and we maintain their THOR ATD, an advanced crash test dummy that incorporates significantly improved biofidelity and greatly expanded injury assessment capabilities in all body regions.
To advance our support of motorsports testing even further, CAPE continues to grow our capabilities. Home to the largest known barrier block in the world, CAPE also offers a forward-firing sled, linear impact cannon, a reverse-firing Servo Sled, and an extended capacity drop tower to help the industry meet their safety needs.
A Partner in Driver Safety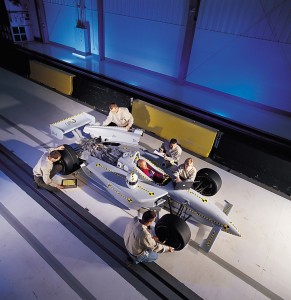 When IMIS, the International Motorsports Industry Show, wanted to improve and promote safety for drivers across all levels of racing, they partnered with CAPE. As a team, IMIS and CAPE worked together to increase awareness of the safety advancements being pursued in the motorsports industry, and we demonstrated how these improvements can be applied to all levels of racing. Together, we partnered with multiple racing leagues across a series of events to bring the experts and racing media together to create meaningful discussions and to inspire advancements in driver protection and safety.
Motorsports Test Standards:
FIA 8855 – 1999
FIA 8862 – 2009
SFI 38.1
SFI 20.1