Built to Get the Job Done
Construction, farm, and utility vehicles are built big, because they've got a big job to do. When it comes to making sure they meet or exceed safety standards, no ordinary test house will suffice. You need a crash test facility built to handle the largest vehicles on the road, and CAPE delivers.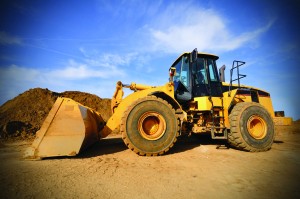 Whether you're testing something as small as safety belts, or you need to know what happens when your vehicle rolls over, CAPE has you covered. We have the biggest barrier block in the world, where we've crash tested everything from tractor trailers to motorcoaches. And, if you can't come to us for rollover testing, we can come to you with our rolling lab. We strive to be as flexible in your scheduling and testing as you need us to be.
As a division of IMMI, the leader and trusted manufacturer of custom restraints for the construction, farm, and utility markets, you can also depend on IMMI engineers to assist you during your visit, if needed. Have a restraint break during testing? An IMMI engineer can help outfit you with a new one so testing can continue uninterrupted.
We can test to standards: SAE J386 and SAE 2292.
WE OFFER: