A LEGACY OF MAKING CHILDREN SAFER
CAPE is a division of IMMI, a company devoted to Bringing Safety to People for more than 60 years. When it comes to child seating restraints, more manufacturers depend on IMMI products than any other, and IMMI's SafeGuard brand of school bus seating is the most trusted, respected, and widely used lap-shoulder belts on the market.
CAPE was created, in part, to validate many of these products, and our expertise and experience with the school bus industry doesn't end there. In fact, CAPE was the first test house to perform a bus-to-bus crash in the United States in 30 years.
CAPE can easily prioritize our external customers to get tests scheduled and completed quickly. If you need flexibility when it comes to performing testing on your school bus, CAPE can help.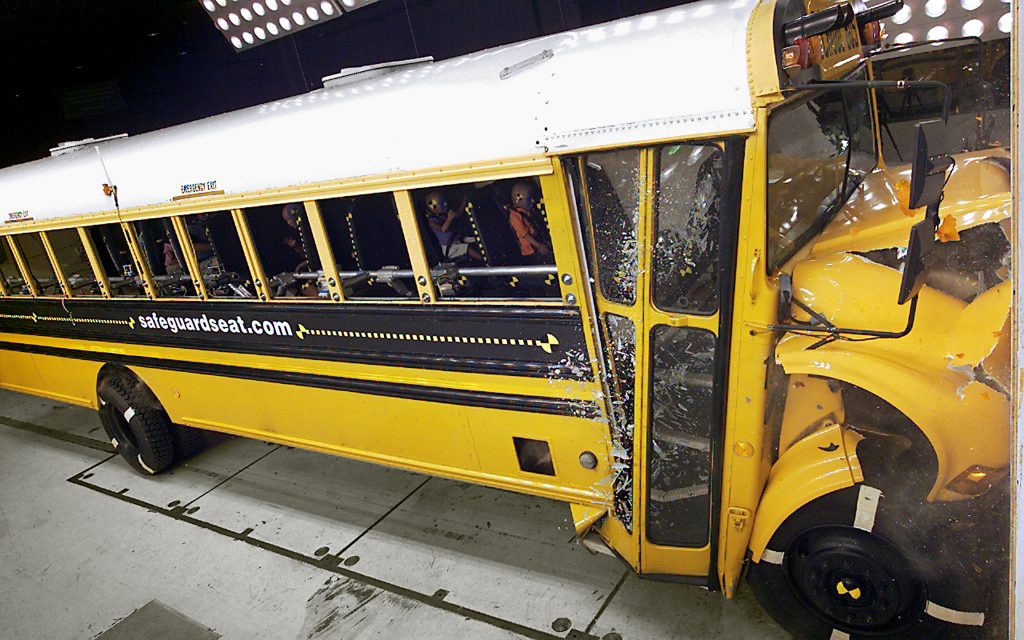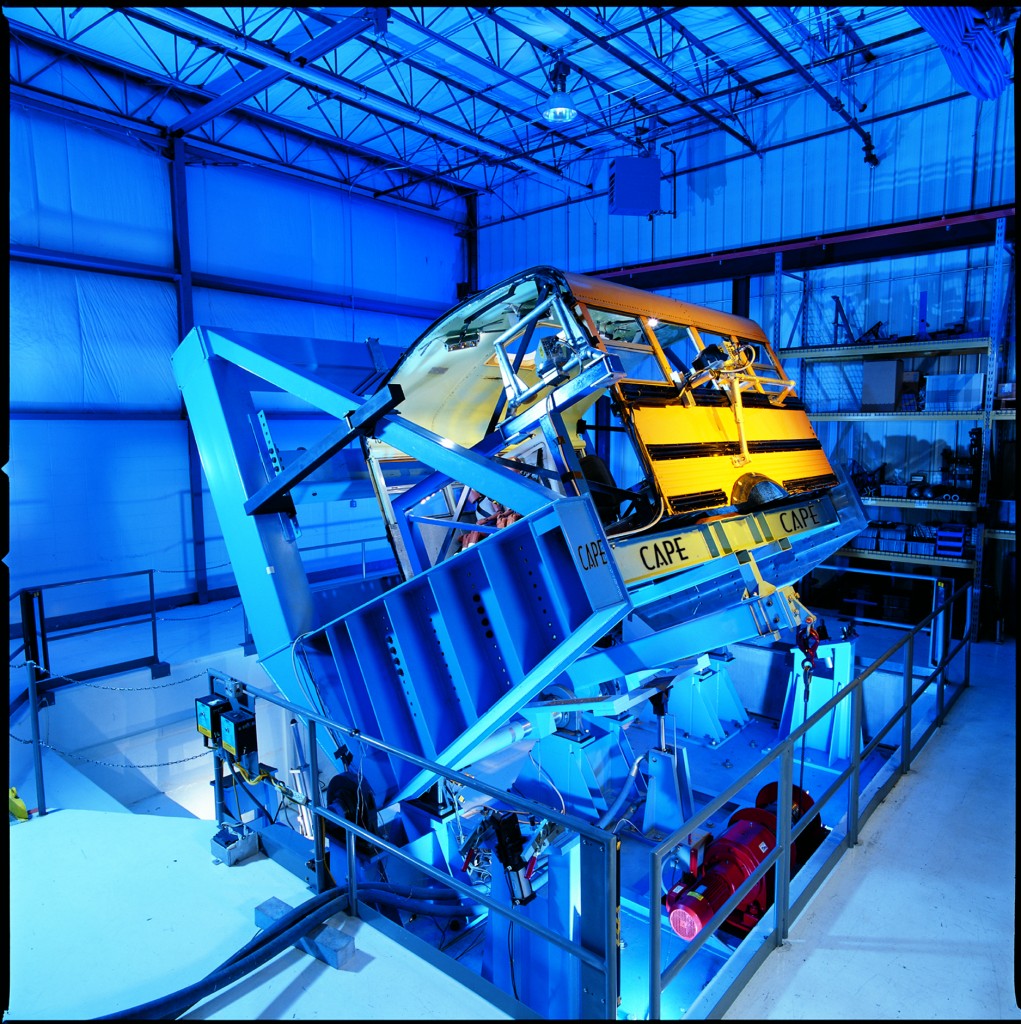 BIG RESULTS FOR BIG VEHICLES
As a test house that prides itself on the success of our commercial vehicle testing, CAPE is uniquely qualified to handle school bus testing of all shapes and sizes.
We have the largest barrier block in the world, and many school buses have been put to the test against it. We're also the only crash test facility with a 90 degree rollover machine, offering our clients to opportunity to see how their products, and the occupants inside them, will perform in a rollover.
In addition, CAPE has a forward firing deceleration sled capable of creating pulses up to 100G and a velocity change of 56 mph. It is an excellent tool to put child restraints and bus structures to the test.
At CAPE, we test the most common standards: FMVSS 210, 222, and 225.