an american company protecting our american heroes
CAPE understands the need for confidentiality. Our parent company, IMMI, invents and manufactures custom restraints for the men and women who serve our country. We know discretion is necessary to keep them safe, that's why we strictly adhere to any and all military requirements for confidentiality.
The military has trusted us for years to manufacture and validate many of their custom restraints. At CAPE and IMMI, we feel blessed to protect those who protect us.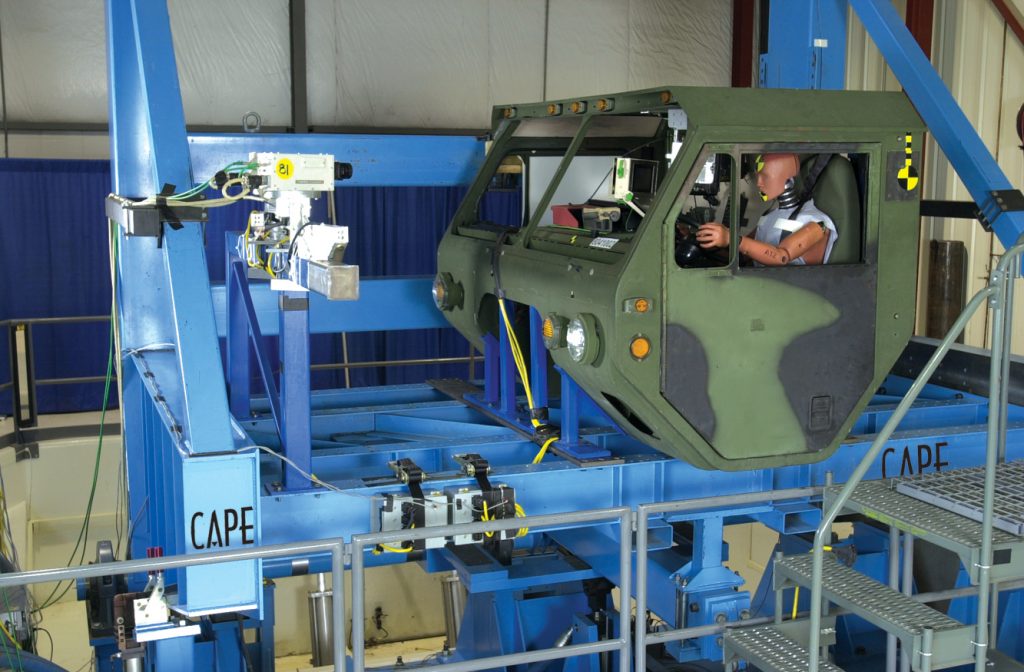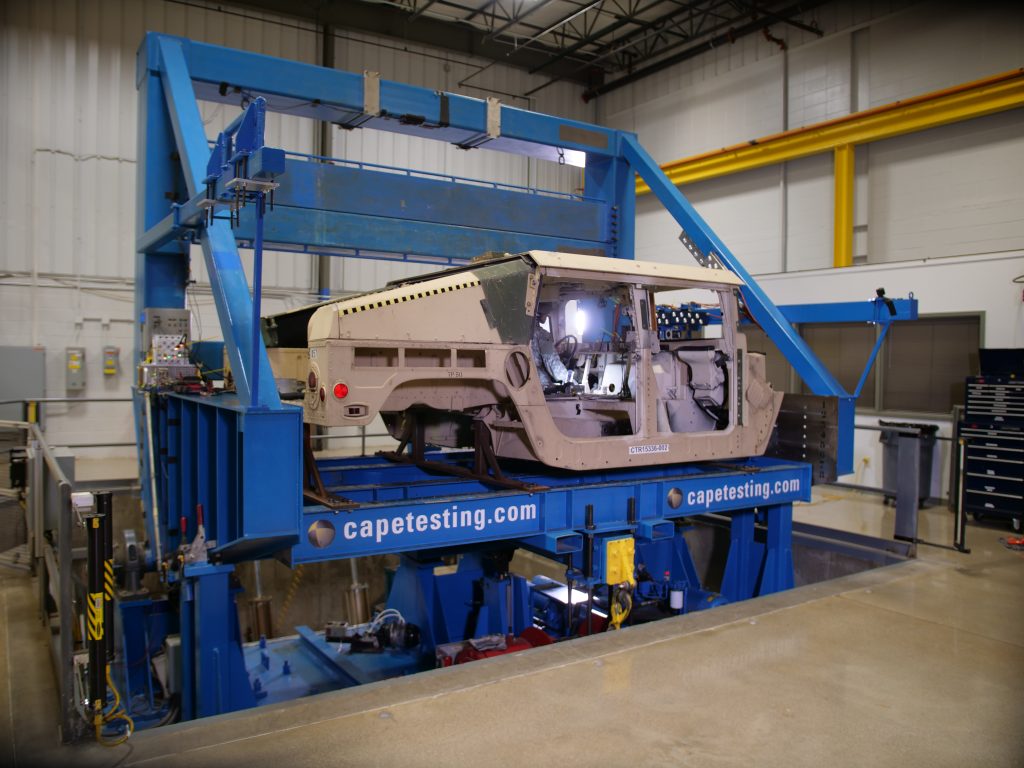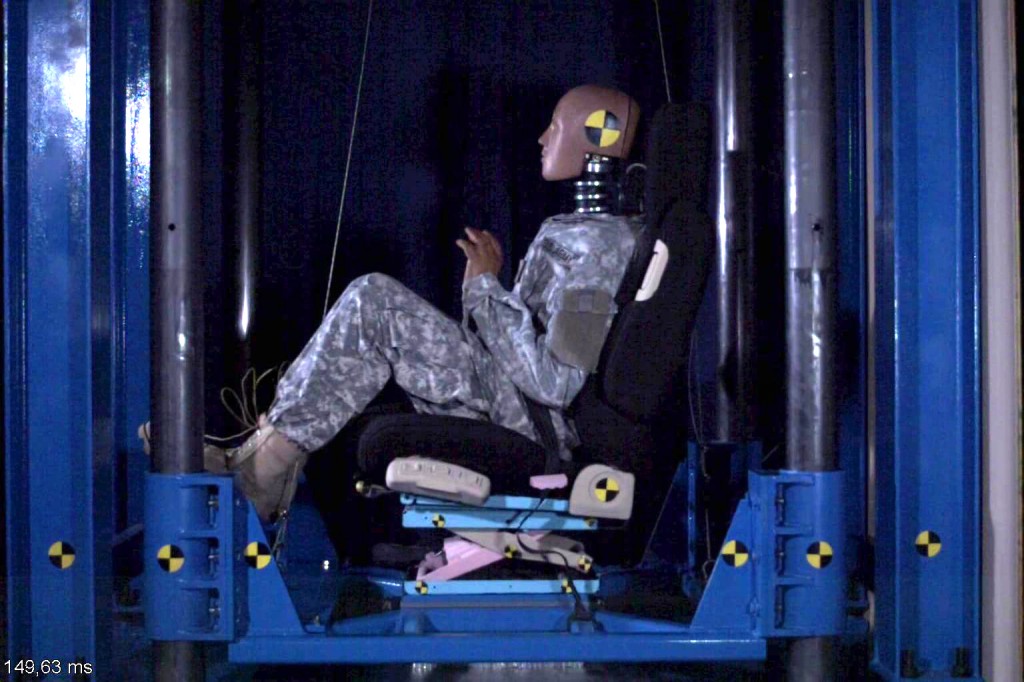 EQUIPPED TO MEET YOUR OBJECTIVES
CAPE can recreate customer impact scenarios. We can evaluate the effects of a rollover impacts using our rollover machine or outside test track, frontal and side impacts using our barrier and sled test centers, evaluate blast seats on the drop tower and simulate real-world crash situations.
CAPE can test to a variety of FMVSS, Mil Stds, and SAE Standards. CAPE also welcomes the opportunity to develop unique testing to evaluate safety products that could protect our armed forces personnel.